About Me
Kirstine Birk
'Words of Glass' is the title of Kirstine Birk's forthcoming album, her third full-length album as a solo artist. The first single to be released is the song 'Super Day For Shopping' on January 24th and the title song 'Words Of Glass' is out on February 7th. The album is released on February 21st.
Her songs are a blend of Nordic poetry and a warm, folk-inspired sound. As a recording artist, Kirstine Birk, has put out two soloalbum and an EP. Her previous releases have gotten great reviews and several tracks got radio airplay.
As a child of the seventies Kirstine Birk has created her very own sound with inspiration from Carole King. Paul Simon, James Taylor and Bonnie Raitt.
As a performing artist Kirstine Birk has played a lot of live concerts as a soloist, as part of a duo and with her full band in small clubs and at festivals.
In her hometown Aarhus she has performed at the big, yearly 'Aarhus Festival' and in 2016 she was invited to Sisimiut in Greenland to play at the 'Arctic Sound Music Festival'- Recently she was picked out to play support for the american songwriter Josh Rouse.
She has traveled in the US and stayed at 'The House Of Songs' in Austin, Texas writing with local songwriters and playing small clubs. Three songs on the new album was written with Austin based Darden Smith, Maggie Walters and Erin Ivey. The title song 'Words Of Glass' is written in Nashville with local songwriters Mike Sprinkle and Kenn Cooper at the legendary Music Row.
To accompany her on the new album she has the musicians from 'Vestbo Trio' who put out their album 'Gentlemen…' last year and producer Dennis Ahlgren (Tina Dico).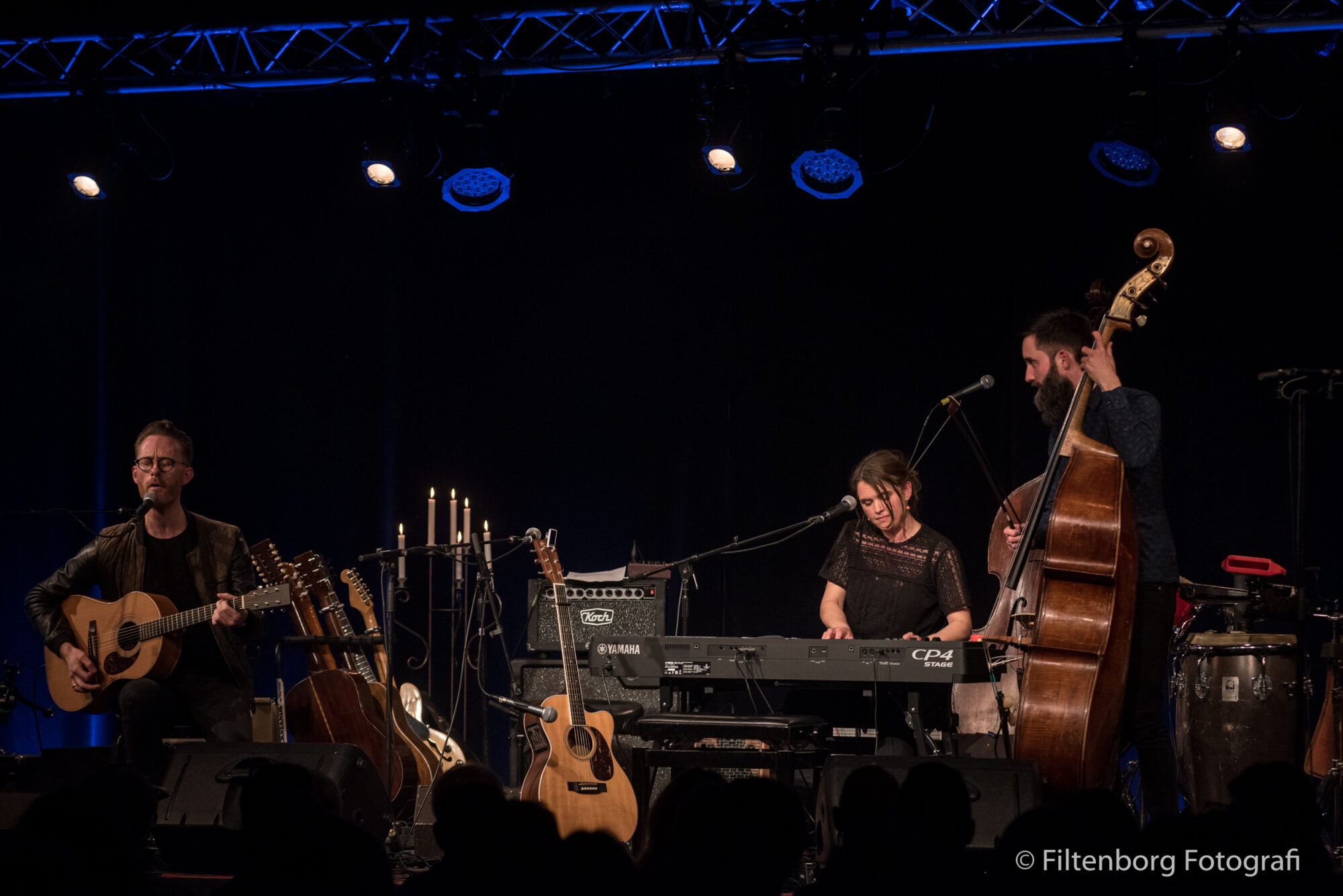 Reviews
"It pays to be patient and the album is surely a nice, calm and melodic contribution to a hectic world. Kirstine Birk is a great singer-songwriter, who it is a pleasure to listen to."Alt For Damerne, February 2013
"Both voices and music on the low key EP 'On The Flipside' sound delicate. Beautifully sung and musically secure and competent executed... Kirstine Birk sings: "I fell into the sea, I fell into a dream", and it does actually sound as if you were sucked in to some kind of a dream, a dream with a soundtrack in tones of blue... ...The tempo is slowing down in the song "He'll never Tell" and Kirstine Birk delivers a more naked vocal, backed up by the music in a way that follows the dynamic of the voice. A subtle and delicate soundscape, a conscious choice… If you like calm, well produced and well sung, melancholic pop, you should check this out!"GFR, March 2016
"Kirstine Birk is a pleasant surprise, as long as you take time to dive into her music. She is a true songwriter, who keeps the tab high, in both her lyrics and music. The music is a mixture of country, folk and pop - a blend that Kirstine Birk manages in a very evocative way. Here is room for calm, thoughtfulness as a contrast to life in the fast lane,"Gro Høyer Thielst, GAFFA, June 2006